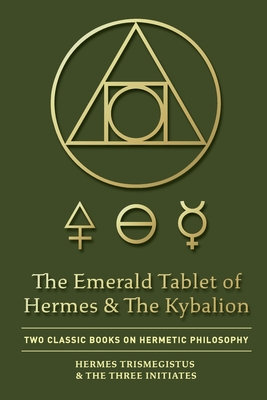 The Emerald Tablet of Hermes & The Kybalion: Two Classic Books on Hermetic Philosophy
Paperback
ISBN10:
1946774804
ISBN13:
9781946774804
Publisher:
Lightning Source Inc
Published:
May 5 2020
Pages:
126
Weight:
0.43
Height:
0.30
Width:
6.00
Depth:
9.00
Language:
English
The The Emerald Tablet of Hermes & Kybalion compose two pillars of Hermetic thought. Combined here in one volume, these two works share true wisdom with those ready to receive it. When the ears of the student are ready to hear, then cometh the lips to fill them with wisdom.
The Kybalion was first published anonymously in 1908 by The Three Initiates. The true authorship of the work is unknown, although theories suggest it was written entirely or in part by William Walker Atkinson.
3 different editions
Also available