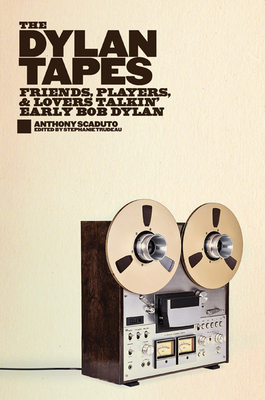 ISBN10:
1517908159
ISBN13:
9781517908157
Publisher:
Univ Of Minnesota Pr
Published:
Apr 26 2022
Pages:
400
Weight:
1.65
Height:
1.30
Width:
6.20
Depth:
9.40
Language:
English
The raw material and interviews behind Anthony Scaduto's iconic biography of Bob Dylan draw an intimate and multifaceted portrait of the singer-songwriter who defined his era
When Anthony Scaduto's
Bob Dylan: An Intimate Biography
was first published in 1971, the Nobel Prize-winning songwriter, at thirty, had already released some of the most iconic albums of the 1960s, including
Highway 61 Revisited
and
Blonde on Blonde
. Scaduto's book was one of the first to take an investigative journalist's approach to its subject and set the standard for rock music biography.
The Dylan Tapes
, compiled from thirty-six hours of interviews, is a behind-the-scenes look at the making of Scaduto's landmark book--and a close-up encounter with pivotal figures in Dylan's life. These reel-to-reel tapes, found in a box in Scaduto's basement, are a never-bootlegged trove of archival material about Dylan, drawn from conversations with those closest to him during the early years of his career.