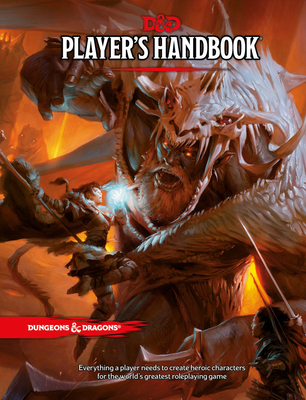 ISBN10:
0786965606
ISBN13:
9780786965601
Publisher:
Wizards Of The Coast
Published:
Aug 19 2014
Pages:
320
Weight:
2.42
Height:
0.80
Width:
8.40
Depth:
10.90
Language:
English
Create heroic characters for the world's greatest roleplaying game.

The Player's Handbook is the essential reference for every Dungeons & Dragons roleplayer. It contains rules for character creation and advancement, backgrounds and skills, exploration and combat, equipment, spells, and much more. Use this book to create characters from among the most iconic D&D races and classes.

1 different editions
Also available
Also in
Role Playing Games