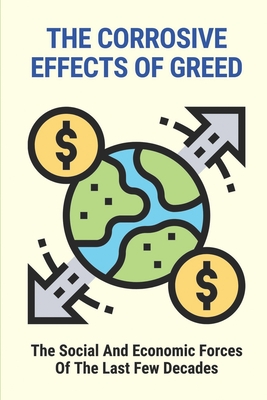 The Corrosive Effects Of Greed: The Social And Economic Forces Of The Last Few Decades: The Effects Of Greed On Society
Paperback
ISBN13:
9798521502707
Publisher:
Independently Published
Published:
Jun 16 2021
Pages:
186
Weight:
0.62
Height:
0.43
Width:
5.98
Depth:
9.02
Language:
English
This is an excellent book for those people who wonder why they work so hard, earn so much money, buy all the nicest toys, but feel empty and stressed out inside. Does that sound like you, and you don't know why? Then read this book! Although the book was published in the late '80s, every concept he covers is more applicable to Americans in 2008.
In the tradition of Thoreau, this prescient and impassioned volume, written by a former Ethics columnist for Esquire magazine, examines the myths and follies of a culture that defines success solely in terms of wealth. As timely today as it was upon its original release in 1989, the book examines the corrosive effects of greed on the social fabric and warns of the consequences of pursuing a lifestyle rather than building a life.
Also in
General Eastern Religions