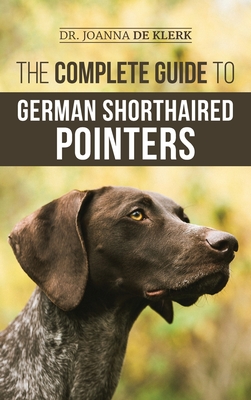 The Complete Guide to German Shorthaired Pointers: History, Behavior, Training, Fieldwork, Traveling, and Health Care for Your New GSP Puppy
Hardcover
ISBN10:
1952069734
ISBN13:
9781952069734
Publisher:
Lightning Source Inc
Published:
Aug 15 2020
Pages:
186
Weight:
0.92
Height:
0.50
Width:
6.00
Depth:
9.00
Language:
English
Hardcover version is printed in FULL COLOR!
The German Shorthaired Pointer, or GSP, is an exceptionally versatile hunting dog that was developed in Germany in the 19th century. Like all pointer breeds, GSPs are very capable of spotting and quietly drawing attention to their quarry. Due to the inclusion of breeds like Bloodhounds and English Pointers, however, GSPs are also excellent trackers who are both fast and agile when pursuing game. This is a boisterous breed that craves interaction from its human companions, making the dogs unparalleled as companions for large and active families.
1 different editions
Also available