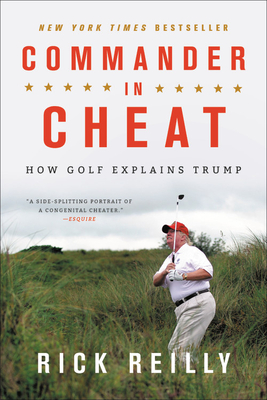 ISBN10:
031652803X
ISBN13:
9780316528030
Publisher:
Hachette Books
Published:
Apr 7 2020
Pages:
272
Weight:
0.50
Height:
0.90
Width:
5.40
Depth:
8.20
Language:
English
NEW YORK TIMES BESTSELLER
Reilly pokes more holes in Trump's claims than there are sand traps on all of his courses combined. It is by turns amusing and alarming. -- The New Yorker
Golf is the spine of this shocking, wildly humorous book, but humanity is its flesh and spirit. -- Chicago Sun-Times

Every one of Trump's most disgusting qualities surfaces in golf. -- The Ringer

An outrageous indictment of Donald Trump's appalling behavior when it comes to golf -- on and off the green -- and what it reveals about his character.
Donald Trump loves golf. He loves to play it, buy it, build it, and operate it. He owns 14 courses around the world and runs another five, all of which he insists are the best on the planet. He also claims he's a 3 handicap, almost never loses, and has won an astonishing 18 club championships.
1 different editions
Also available