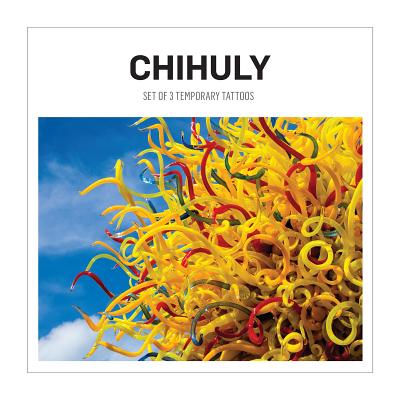 ISBN13:
0817860010885
Publisher:
Chihuly Workshop
Published:
Aug 13 2018
Weight:
0.10
Height:
0.50
Width:
4.60
Depth:
5.00
Language:
English
Lively and fun for all ages, this package of Tattly brand
tattoos includes a set of three high quality temporary
tattoos featuring the artwork of Dale Chihuly. Safe, nontoxic
and printed with vegetable-based ink, each colorful
tattoo takes approximately 30 seconds to apply using only
water. Even if it's only temporary, a tattoo can make a
statement. What better way to exclaim your affinity for
a work of art than making it part of your own look?
Also in
Games & Activities General