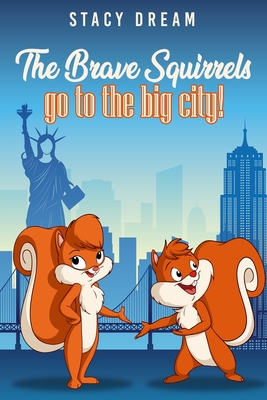 ISBN13:
9798685889003
Publisher:
Independently Published
Published:
Sep 13 2020
Pages:
156
Weight:
0.48
Height:
0.33
Width:
6.00
Depth:
9.00
Language:
English
The Brave Squirrels: Go to the Big City!
This is a story about two young, wonderfully spirited, and mischievous squirrels named Mimi and Cocò, who live in a small, green forest outside New York City. They enjoy playing and hunting for acorns in the woods around the big, old maple tree that they call home, but their dream is to one day visit the big city, which fascinates them, with its tall towers and sparkling lights they can see in the distance at night. Then one day, they hitchhike a ride with a family of picnickers, without telling Mickey and Daisy, their parents, and take off for the big city.