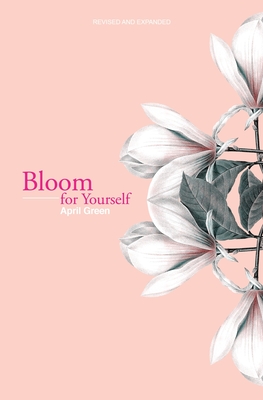 ISBN10:
1527216756
ISBN13:
9781527216754
Publisher:
Lightning Source Inc
Published:
Nov 16 2017
Pages:
176
Weight:
0.45
Height:
0.41
Width:
5.25
Depth:
8.00
Language:
English
Expanded and revised, featuring new poems and exclusively designed illustrations.
As featured in 'Gracefully You' by Jenna Dewan.
April Green's 'Bloom for Yourself' is a beautiful, tender book of poetic writing, woven into deeper lessons on healing, growth, faith, and self-love. Her approach to writing is delicate and spiritual; giving readers layer upon layer of thought-provoking optimism and faith.
'Something wild and beautiful happens when you start to love yourself and embrace every single piece of who you are. I think it's something like freedom.'
April's words are shared by thousands of people all over the world, and are included in Jenna Dewan's debut book, 'Gracefully You'.
'Bloom for Yourself' is a book for anyone feeling lost, alone, depressed or unworthy. It is a book to be read many times over as you come to experience April's extraordinary gift for helping you understand that you are never truly alone