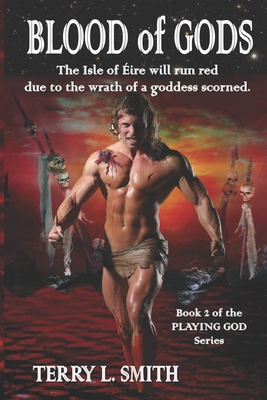 ISBN13:
9798521461066
Publisher:
Independently Published
Published:
Jun 16 2021
Pages:
204
Weight:
0.62
Height:
0.43
Width:
5.98
Depth:
9.02
Language:
English
When aliens pose as gods, the lush green lands of Ireland will run red with the blood of mortals.
With immortality comes the curse of infertility among their own, so Elders and Immortals turn
to the mortals of Earth to continue their bloodlines. But playing god is never enough. They pit kings and queens against each other in the false name of honor and selfish pride, for their own amusement - or power.
For the Half-Blood Cú Chulainn, son of the god Lugh, and hero to the people of Ulster, his tainted blood gives him abilities beyond those of mortal men. Pushed to full rage, Cú Chulainn becomes a bloodthirsty berserker, annihilating any force that dares stand before him.
But he seeks to set aside his spear for his one true love, his wife Emer. He yearns for the stain of dirt on his hands, instead of blood. But can he have either after he rejects Morrigan, a vengeful Immortal?
Even his birth-right as a Half-Blood might not be enough to survive her conniving wrath in the Cattle Raid of Cooley.