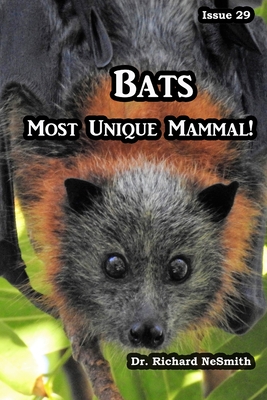 Bats: Most Unique Mammal!
Paperback
Series: Love of Nature
Currently unavailable to order
ISBN13:
9798591526023
Publisher:
Independently Published
Published:
Jan 6 2021
Pages:
56
Weight:
0.26
Height:
0.15
Width:
5.98
Depth:
9.02
Language:
English
Bats are the most frightening animal of all time, and they will suck your blood dry!!! Well, not actually, they won't. In fact, they do not even attach humans. And did you know that they actually are KEYSTONE SPECIES? They serve in ways that enhance their habitat, which enhances the life of other animals and plants. People fear what they do not know or understand. This issue will seek to help you become better acquainted with bats and to realize that these are such unique animals, that they are not just the only mammals that fly, but have other characteristics that few animals possess. Indeed, bats are not only interesting. They can be quite fun once you begin to understand them.