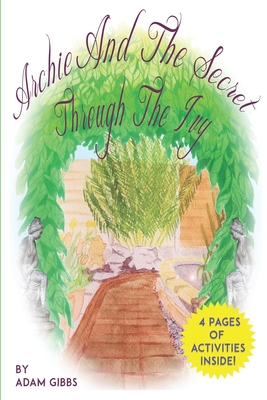 Archie And The Secret Through The Ivy
Paperback
ISBN13:
9798656358880
Published:
Jun 23 2020
Pages:
72
Weight:
0.32
Height:
0.19
Width:
5.98
Depth:
9.02
Language:
English
INCLUDES 4 PAGES OF ACTIVITIES!
Archie And The Secret Through The Ivy
A heart - warming story about a family and the importance of nature with lessons on compassion towards others, self awareness and meditation.
A sweet toothed young lad named Archie, his younger sister - Sophie and his life long friend, Micky the monkey look forward to their visits to their Grandparents' house, while the adults talk amongst themselves about boring grown up stuff, Archie grows restless and escapes with Sophie and Micky into the back garden to feed the fish in the pond. The fish zig zag through the weeds to gobble up the food fetched from the damp smelling, crooked old shed. The mischievous Mickey soon whispers rapscallion ideas into Archie's ear. Archie always gives in to Micky's peer pressured suggestions. With Sophie's help the events that unfold upset the fish and other animals they like to observe. Quietly watching on is Yontan, an ancient statue of a wise old man. Yontan soon befriends the siblings, becoming their sage and teaches them that paying Micky attention and acting out his hair brained schemes upset the garden creatures. Through guided meditation Yontan helps Archie keep his monkey at bay. Archie's new friend shows him how to direct his attention away from Micky. Archie quickly learns that Yontan's coaching is better than Micky's persistent whispers, resulting in some positively enjoyable outcomes with the animal life returning in their full glory.