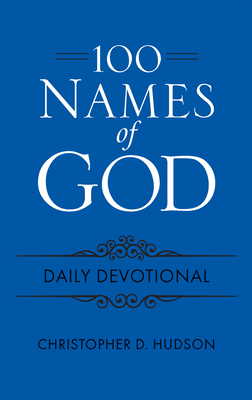 ISBN10:
1628628561
ISBN13:
9781628628562
Publisher:
Rose Pub Inc
Published:
Sep 1 2019
Pages:
208
Weight:
0.75
Height:
0.70
Width:
5.10
Depth:
8.10
Language:
English
Experience the peace, joy, and hope that come from deepening your understanding of who God is with the
100 Names of God Daily Devotional
! From
Adonai
to
Jehovah-Jireh
, each of these stunning full-color daily devotions usher you into the very presence of God by having you reflect on who God is. In God's names, you will find new reasons to worship him, trust him, and praise him even more! Each devotion is short enough to read in just 5-minutes and deep enough to enrich your quiet times with the Lord as you discover the promise and hope of each name:
Adonai --means The Lord or My Great Lord
El Shaddai--The All-Sufficient One
Jehovah-Rapha --The Lord Who Heals
Jehovah-Jireh --The Lord Who Provides
Each of the daily devotions covers:
1 specific name of God (such as Adonai)
Its meaning
Encouraging explanation and inspirational reflection
Other related Scripture and cross references
Personal question, prayer, and practical application
Tap into the incredible beauty and wonder of God's names with every page of this Christian devotional and develop a deeper relationship with your Creator, Protector, and Father. Perfect for group and individual Bible studies, gifts, church libraries, and more.
1 different editions
Also available