Sirens & Muses Book Launch and Pre-Order
Tuesday, July 12, 7:00 PM
In-Store Event - Registration Required
REGISTER HERE
Magers & Quinn is thrilled to be hosting the book launch for Antonia Angress's debut novel, Sirens & Muses on Tuesday, July 12! Watch this space for more details and registration information for this in-store event.
Additionally, you can pre-order your copy of Sirens & Muses today! Preorder a signed, personalized copy of Sirens & Muses from Magers & Quinn Booksellers and receive a free limited-edition postcard print of "She Sits, She Waits" by artist Cayla Zeek. (Shipped separately.) While supplies last. Please fill out this form to request your print.
To indicate the name(s) for your book inscription, please use the Order Notes field during checkout. Don't forget to hit "Save Note"!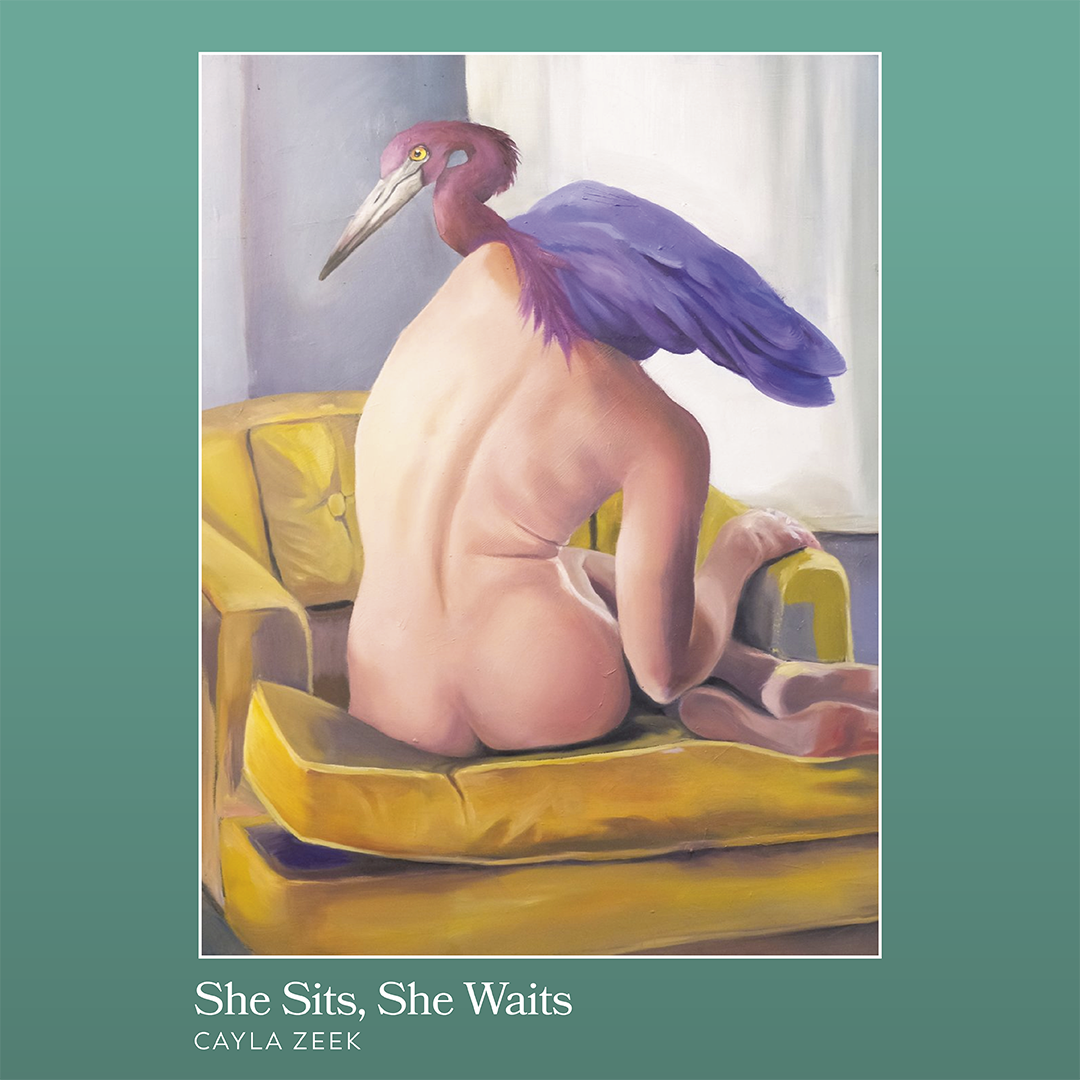 About the book:
"Captures the ache-inducing quality of art and desire . . . a deeply relatable and profoundly enjoyable read, one drenched in prismatic color and light."—Kristen Arnett, New York Times bestselling author of With Teeth

It's 2011: America is in a deep recession and Occupy Wall Street is escalating. But at the elite Wrynn College of Art, students paint and sculpt in a rarefied bubble. Louisa Arceneaux is a thoughtful, observant nineteen-year-old when she transfers to Wrynn as a scholarship student, but she soon finds herself adrift in an environment that prizes novelty over beauty. Complicating matters is Louisa's unexpected attraction to her charismatic roommate, Karina Piontek, the preternaturally gifted but mercurial daughter of wealthy art collectors. Gradually, Louisa and Karina are drawn into an intense sensual and artistic relationship, one that forces them to confront their deepest desires and fears. But Karina also can't shake her fascination with Preston Utley, a senior and anti-capitalist Internet provocateur, who is publicly feuding with visiting professor and political painter Robert Berger—a once-controversial figurehead seeking to regain relevance.

When Preston concocts an explosive hoax, the fates of all four artists are upended as each is unexpectedly thrust into the cutthroat New York art world. Now all must struggle to find new identities in art, in society, and among each other. In the process, they must find either their most authentic terms of life—of success, failure, and joy—or risk losing themselves altogether.

With a canny, critical eye, Sirens & Muses overturns notions of class, money, art, youth, and a generation's fight to own their future.
Antonia Angress was born in Los Angeles and raised in San José, Costa Rica. She is a graduate of Brown University and the University of Minnesota MFA program, where she was a Winifred Fiction Fellow and a College of Liberal Arts Fellow. She lives in Minneapolis with her husband, the artist Connor McManus. Sirens & Muses is her first novel.
Julie Schumacher's first novel, The Body Is Water, was an ALA Notable Book of the Year and a finalist for the PEN/Hemingway Award. She is the author of nine other books, including the national best-seller, Dear Committee Members, for which she won the Thurber Prize for American Humor — she is the first woman to have won the Thurber Prize. Schumacher is a Regents professor of Creative Writing and English at the University of Minnesota.