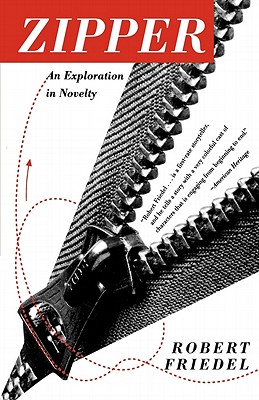 ISBN10:
0393313654
ISBN13:
9780393313659
Publisher:
W W Norton & Co
Published:
Mar 1 1996
Pages:
306
Weight:
0.84
Height:
0.94
Width:
5.56
Depth:
8.26
Language:
English
It is almost impossible to imagine modern life without this device; yet for the first thirty years or so, from its patent in the late nineteenth century, it represented no real advantage over traditional fasteners like the hook-and-eye or the old-fashioned button. The zipper was mechanically awkward, liable to rust, liable to fail (i.e., snag or burst open), and so expensive that it doubled the retail price of a skirt or a pair of pants. But from the beginning the zipper had an allure, a mystery, a kind of sex appeal that would be echoed in songs, poems, and popular novels.

Robert Friedel has written a fascinating history--full of strange twists, paradoxes, and interesting characters--of this signature gadget of the twentieth century. Inventor Whitcomb Judson (whose efforts lay mostly in patenting a doomed undertaking known as the Pneumatic Streetcar) gave the zipper life; businessman Colonel Lewis Walker had the capital and the faith to back it for forty years; and cultural icons such as Marlon Brando, Erica Jong, and the Rolling Stones helped to turn it into a symbol for sexuality and style.

Not just the story of a distinctive technology, Zipper is an entertaining, informative examination of how new things become part of our daily lives, shaping how we think and act.

Also in
General Sociology