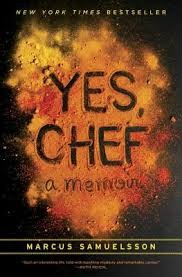 ISBN10:
0385342608
ISBN13:
9780385342605
Publisher:
Dial Pr
Pages:
336
Language:
English
Awards:
IACP Crystal Whisk Award, James Beard Foundation Book Awards
JAMES BEARD AWARD NOMINEE - NAMED ONE OF THE TEN BEST BOOKS OF THE YEAR BY VOGUE - NEW YORK TIMES BESTSELLER
One of the great culinary stories of our time.--Dwight Garner, The New York Times

It begins with a simple ritual: Every Saturday afternoon, a boy who loves to cook walks to his grandmother's house and helps her prepare a roast chicken for dinner. The grandmother is Swedish, a retired domestic. The boy is Ethiopian and adopted, and he will grow up to become the world-renowned chef Marcus Samuelsson. This book is his love letter to food and family in all its manifestations.

Also in
Biographies General