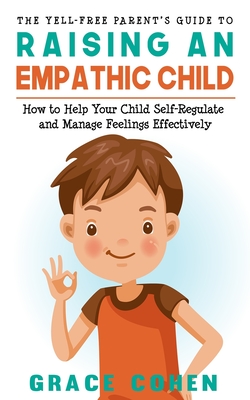 The Yell-Free Parent's Guide to Raising an Empathic Child: How to Help Your Child Self-Regulate and Manage Feelings Effectively
Paperback
Series: Raising an Explosive Child
ISBN13:
9798502153294
Publisher:
Independently Published
Published:
May 11 2021
Pages:
146
Weight:
0.36
Height:
0.34
Width:
5.00
Depth:
8.00
Language:
English
What is Empathy? Does it matter in our society? How can you teach empathy to your children?
Racism, hatred, bullying, and a lot more are very common these days. What if these are the results of parents failing to teach their kids empathy when they were young? When we do not develop this important value, children are unable to process their own feelings and behaviors. In turn, they have difficulty in reaching out to other people. They will have a hard time building deeper relationships with the people around them.
Also in
General Parenting