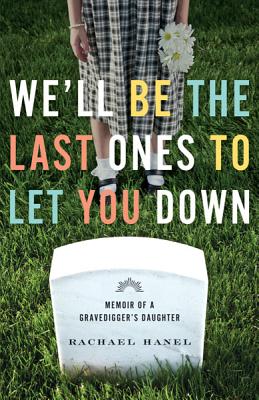 ISBN10:
0816683468
ISBN13:
9780816683468
Publisher:
Univ Of Minnesota Pr
Published:
Mar 17 2013
Pages:
200
Weight:
0.65
Height:
0.70
Width:
5.40
Depth:
8.40
Language:
English
Awards:
Minnesota Book Award

Rachael Hanel's name was inscribed on a gravestone when she was eleven years old. Yet this wasn't at all unusual in her world: her father was a gravedigger in the small Minnesota town of Waseca, and death was her family's business. Her parents were forty-two years old and in good health when they erected their gravestone--Rachael's name was simply a branch on the sprawling family tree etched on the back of the stone. As she puts it: I grew up in cemeteries.
And you don't grow up in cemeteries--surrounded by headstones and stories, questions, curiosity--without becoming an adept and sensitive observer of death and loss as experienced by the people in this small town. For Rachael Hanel, wandering among tombstones, reading the names, and wondering about the townsfolk and their lives, death was, in many ways, beautiful and mysterious. Death and mourning: these she understood. But when Rachael's father--Digger O'Dell--passes away suddenly when she is fifteen, she and her family are abruptly and harshly transformed from bystanders to participants. And for the first time, Rachael realizes that death and grief are very different.