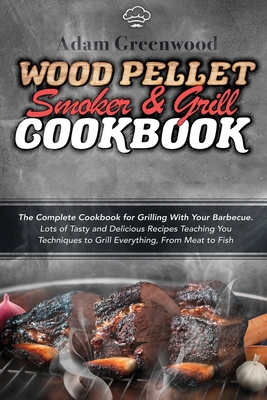 Wood Pellet Smoker and Grill Cookbook: The Complete Cookbook for Grilling With Your Barbecue. Lots of Tasty and Delicious Recipes Teaching You Techniq
Paperback
Currently unavailable to order
ISBN13:
9798591494308
Publisher:
Independently Published
Published:
Jan 6 2021
Pages:
182
Weight:
0.55
Height:
0.39
Width:
5.98
Depth:
9.02
Language:
English
You have probably a special thing for grilling.
Undoubtedly, grilling and barbequing are integral parts of living your lifestyle. For you, an outdoor barbecue party with family, friends, and a handful of beer are the best way to spend leisure time.

When it comes to grilling, there are many options available nowadays. Pellet grill is kind of the new trend in the world of grilling and it has already made its position very strong among the masses.