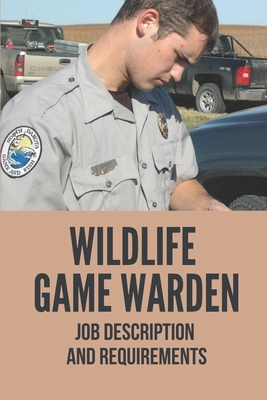 Wildlife Game Warden: Job Description And Requirements: Game Warden
Paperback
Currently unavailable to order
ISBN13:
9798520801221
Publisher:
Independently Published
Published:
Jun 14 2021
Pages:
126
Weight:
0.43
Height:
0.30
Width:
5.98
Depth:
9.02
Language:
English
Game warden means a state fish and game warden hired by the department of fish, wildlife, and parks and includes all warden supervisory personnel whose salaries or compensation is paid out of the department of fish, wildlife, and parks money.

It was the honest sportsmen and women who cried ENOUGH! They had grown tired of watching their wildlife being stolen by outlaws. They had grown weary of listening to the poachers brag about their latest conquest over an animal that couldn't fight back. They drew a line in the sand. They were no longer going to sit idly by as their wildlife resources were being pillaged. Moody County needed a game warden! This book chronicles my years of service as a young game warden who waded into the poaching cesspool known as Moody County.