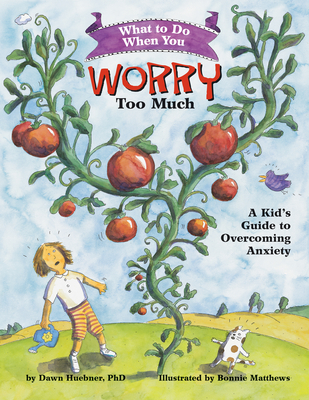 ISBN10:
1591473144
ISBN13:
9781591473145
Publisher:
Magination Pr
Published:
Sep 15 2005
Pages:
80
Weight:
0.55
Height:
0.40
Width:
8.40
Depth:
10.70
Language:
English
Awards:
NAPPA Gold Awards
A Gold NAPPA (National Parenting Publications Awards) winner
Did you know that worries are like tomatoes? No, you can't eat them, but you can make them grow, simply by paying attention to them. If your worries have grown so big that they bother you almost every day, this book is for you.
What to Do When You Worry Too Much guides children and parents through the cognitive-behavioral techniques most often used in the treatment of anxiety. Lively metaphors and humorous illustrations make the concepts and strategies easy to understand, while clear how-to steps and prompts to draw and write help children to master new skills related to reducing anxiety. This interactive self-help book is the complete resource for educating, motivating, and empowering kids to overcoming their overgrown worries.
1 different editions
Also available