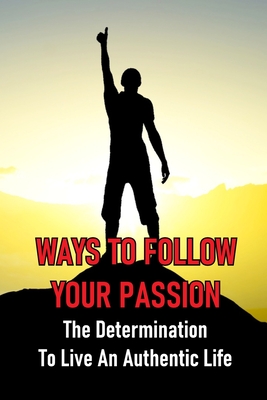 Ways To Follow Your Passion: The Determination To Live An Authentic Life: How To Overcome Fear Of Anything
Paperback
Currently unavailable to order
ISBN13:
9798520448785
Publisher:
Independently Published
Published:
Jun 14 2021
Pages:
152
Weight:
0.51
Height:
0.35
Width:
5.98
Depth:
9.02
Language:
English
If you want to read a book that will have you shaking your head in unbelief, but eventually cheering as you go, then this might be the book you are looking for.
Born in a strict religious community, the author knew for 15 years that her dreams would mean she'd have to choose a life way outside of the one she knew. A life that restricted her freedoms and stifled her spirit as she grew up. She details the strict rules that she was bound to conform to and how things weren't what they seemed. Now having found her freedom the author openly describes her journey of transition and of having the strength to walk away from everything she ever knew for a chance at a new life. She shares her emotional struggles and how she chose to handle them as she developed into who she is today. How she weighed over ending everything or taking a punt on a new life in the unknown. She tells of what she's achieved in the short time since leaving and how nothing is holding her back from all that she plans to accomplish. Let the author show you how you can overcome anything, stand up for who you are, push through your fear and reclaim your power. And how, even if you have had an unusually tough start in life, it doesn't mean it's game over.