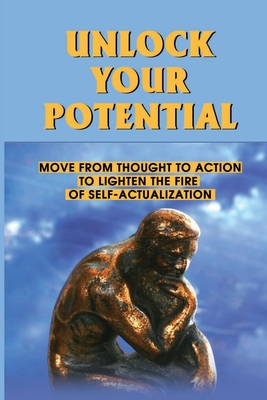 Unlock Your Potential: Move From Thought To Action To Lighten The Fire Of Self-Actualization: The Importance Of Purpose
Paperback
Currently unavailable to order
ISBN13:
9798521141760
Publisher:
Independently Published
Published:
Jun 15 2021
Pages:
102
Weight:
0.35
Height:
0.24
Width:
5.98
Depth:
9.02
Language:
English
If you're serious about finding more fulfillment and taking your life to the next level, give this book a read. With a new writing style, it certainly doesn't bore you with the same old self-help books. In this book, you will learn: - The significance of purpose ... and why nothing in life will satisfy you or make sense until you find it.
- The spark that lights the fire of self-actualization and transformation ... and puts you ahead of the game.
- The biggest obstacle standing between you and the life you want.
- The wild card that can work for you or against you when it comes to creating your Dream Life.
- The three nasty little F words you run from that you should befriend instead.
- The most powerful weapon in your life-changing arsenal.
- A 9-step framework any woman can use to create an exciting life of purpose, passion, wealth, and impact.
- Why it's never too late to live the life of your dreams...
And more.