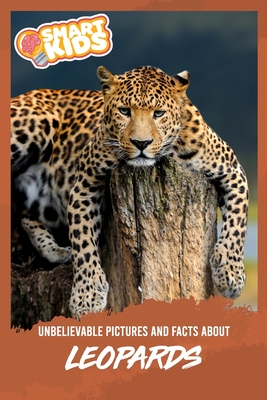 Unbelievable Pictures and Facts About Leopards
Paperback
ISBN13:
9798656833134
Published:
Jun 25 2020
Pages:
44
Weight:
0.21
Height:
0.11
Width:
5.98
Depth:
9.02
Language:
English
Smart Kids Presents...Leopards - Unbelievable Pictures and Facts about Leopards. Are leopards considered to be an endangered animal or not? Do leopards have a good sense of hearing?
In this book you will explore the wonderful world of leopards, finding the answers to these questions and so many more. Complete with incredible pictures to keep even the youngest of children captivated, you will all embark on a little journey into the great unknown.
In school our children aren't taught in a way that makes them curious and wants to learn. I want to change that!