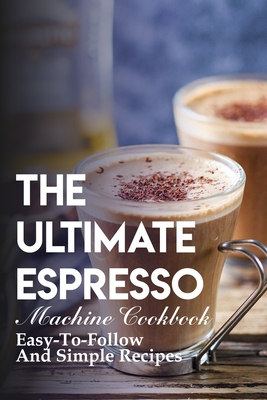 The Ultimate Espresso Machine Cookbook Easy-to-follow And Simple Recipes: Homemade Espresso Recipes
Paperback
Currently unavailable to order
ISBN13:
9798591838973
Publisher:
Independently Published
Published:
Jan 7 2021
Pages:
40
Weight:
0.16
Height:
0.10
Width:
5.98
Depth:
9.02
Language:
English
The simple art and tradition of brewing the perfect cup―at home.
In this Espresso Making Guide Book, you will discover:
- The best beans for espresso and where to find them.
- Experimentation with blends in order to find your own acquired taste.
- Grinding your beans and what makes a good grinder.
- Bean storage to ensure maximum freshness.
- The secret ingredient, so simple, so obvious, and yet so few baristas are aware of it.
- The simple technique that takes 20 seconds and improves espresso taste.
- The right way to tamp your grounds.
- The exact brewing sequence I use to brew perfect espresso every time.
- My recommended automatic, semi-automatic and manual espresso machines.
- Also, my espresso drink recipes.