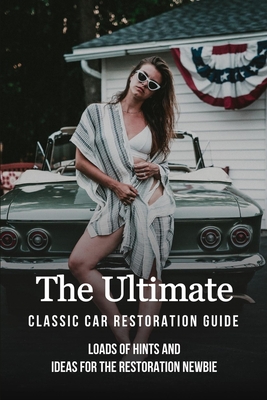 The Ultimate Classic Car Restoration Guide: Loads Of Hints And Ideas For The Restoration Newbie: Diy Classic Car Restoration
Paperback
Currently unavailable to order
ISBN13:
9798729398720
Publisher:
Independently Published
Published:
Mar 27 2021
Pages:
102
Weight:
0.35
Height:
0.24
Width:
5.98
Depth:
9.02
Language:
English
Do-it-yourself car restoration? High quality results on tiny budgets? Impossible? Unlikely? That's not what this book says.
In this restoring a car with no experience book, you will discover:
Learn how to get a paint finish you can be proud of Everything needed for a quality paint finish from the perfect preparation of bare metal to the finest results from sanding and polishing - it's all explained here.
How to protect your new paint's perfection Avoid the heartache of stone chipping on your newly painted panels.
The right way to restore plastic badges and other trim items Reclaim the original clarity and lustre of your car's detail items without buying expensive replacements. You'll be surprised at how easy this could be.
10 easy methods to organise your restoration project Enjoy the confidence of knowing you'll never lose parts or damage them in storage.
12 ways to clean, repair and detail your engine bay so that it looks factory-new They'll never believe you when you tell them you did it all yourself.
And so much more!