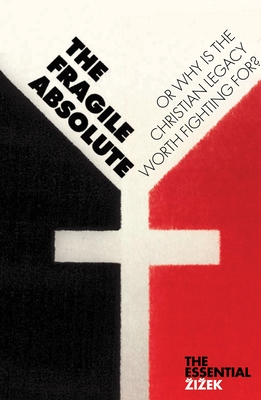 The Fragile Absolute: Or, Why Is the Christian Legacy Worth Fighting For?
Paperback
Series: Essential Zizek
Currently unavailable to order
ISBN10:
1844673022
ISBN13:
9781844673025
Published:
Jan 5 2009
Pages:
157
Weight:
0.52
Height:
0.54
Width:
5.44
Depth:
7.72
Language:
English
One of the signal features of our era is the re-emergence of the 'sacred' in all its different guises, from New Age paganism to the emerging religious sensitivity within cultural and political theory. The wager of Žižek's The Fragile Absolute - published here with a new preface by the author - is that Christianity and Marxism can fight together against the contemporary onslought of vapid spiritualism. The revolutionary core of the Christian legacy is too precious to be left to the fundamentalists.