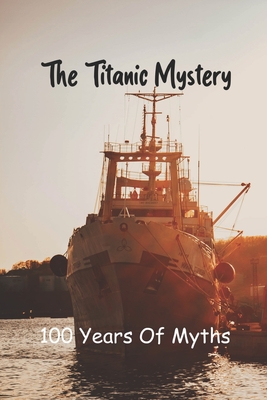 The Titanic Mystery: 100 Years Of Myths: Titanic Fictional Story
Paperback
Currently unavailable to order
ISBN13:
9798729595938
Publisher:
Independently Published
Published:
Mar 28 2021
Pages:
210
Weight:
0.69
Height:
0.48
Width:
5.98
Depth:
9.02
Language:
English
There have been several legends and myths surrounding the RMS Titanic over the years. These have ranged from the myth about the ship being unsinkable, to the myth concerning the final song played by the ship's orchestra.
This book breaks through 100 years of myths surrounding the sinking of RMS Titanic to reveal that the ship was deliberately turned toward the iceberg, the damage was not necessarily fatal, and human error in a boiler room ultimately sank the ship. These are the startling conclusions of Captain David G. Brown, a licensed master mariner. Using a school bus analogy, he explains why historians have been blinded to the true nature of the accident and its consequences.