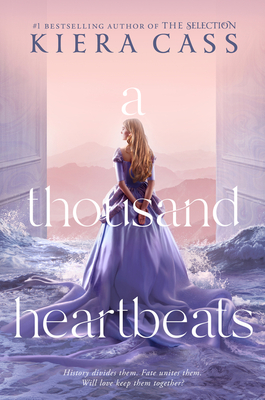 A Thousand Heartbeats
Hardcover
Publisher Price: $19.99
ISBN10:
0062665782
ISBN13:
9780062665782
Publisher:
Harpercollins
Published:
Nov 29 2022
Pages:
576
Weight:
1.32
Height:
1.90
Width:
5.60
Depth:
8.40
Language:
English
#1 New York Times bestselling author of The Selection series Kiera Cass is back with her most epic novel yet--a sweeping enemies-to-lovers standalone romance.
Love has a sound. It sounds like a thousand heartbeats happening at the same time.
Princess Annika has lived a life of comfort--but no amount of luxuries can change the fact that her life isn't her own to control. The king, once her loving father, has gone cold, and Annika will soon be forced into a loveless marriage for political gain.
Also in
Young Adult Fiction