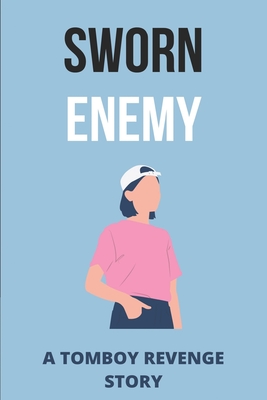 Sworn Enemy: A Tomboy Revenge Story: Tomboy Stories
Paperback
Currently unavailable to order
ISBN13:
9798501154544
Publisher:
Independently Published
Published:
May 8 2021
Pages:
108
Weight:
0.37
Height:
0.26
Width:
5.98
Depth:
9.02
Language:
English
This was a cute but passionate story about high school swimmers.
Jared Oliver. Just hearing his name makes me want to scream! He thinks he's all that, but I know better. He's just an arrogant jerk, and I want nothing to do with him. Hopefully, now that we've graduated, I'll never have to see him again. Wrong.
Kelly Harris. I've been crushing hard on the super-hot tomboy since the day I met her. Too bad she hates my guts. I don't even know what I did to make her feel that way. I'd had an entire school year to change her mind about me and...nothing. She still cringes at the very sight of me. I guess she'll always be the one that got away. Or will she?
What happens when Kelly and Jared get thrown together one last time? Can Jared finally prove he's not the jerk Kelly thinks he is?
Also in
General Water Sports