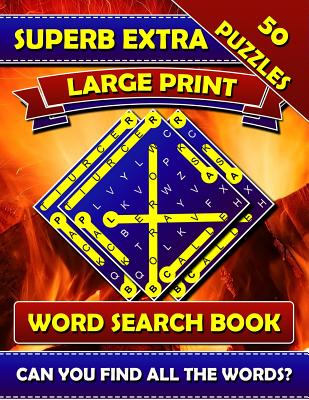 Superb Extra Large Print Word Search Books: Big Font Books for Seniors. Find a Word Puzzles for Adults Large Print. (Large Print Edition)
Paperback
ISBN10:
1795413271
ISBN13:
9781795413275
Publisher:
Independently Published
Published:
Jan 29 2019
Pages:
112
Weight:
0.61
Height:
0.23
Width:
8.50
Depth:
11.02
Language:
English
Boost your brain with this themed extra large word search puzzle book for seniors and adults.
This word search book has 50 extra large word find puzzles that will keep you busy for a while.
Themes include some of the following: Positive words, animals, around the house and more.
Inside this word puzzle book for adults, you will find some of the following:
A Jumbo word search font size of 40 points.
50 Word search puzzles... one puzzle per page.
All word clues are on separate pages.
Each puzzle page indicates on what page the solutions are so that you can quickly reference the answers if needed.
24 Words per puzzle and a total of 1200 words.
All solutions are at the back of the book with one solution per page.
Words lengths that vary from 3 to 8 letters.
12 x 12 Grid sizes.
Words that are alphabetically sorted.
Words that are running in all directions i.e. diagonally, left, right, up or down
This word search book for adults (large print) is very big at 8.5 x 11 in (21.59 x 27.94 cm).
If you are looking for games or gifts for the elderly or just want to enjoy yourself, then the themed large print word search puzzles in this book is the ideal solution.
Don't delay. Get your extra large print word find book now!