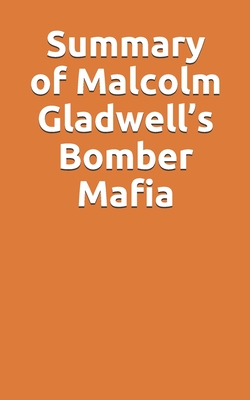 Summary of Malcolm Gladwell's Bomber Mafia
Paperback
Currently unavailable to order
ISBN13:
9798522765767
Publisher:
Independently Published
Published:
Jun 18 2021
Pages:
30
Weight:
0.09
Height:
0.06
Width:
5.00
Depth:
7.99
Language:
English
No time to read? Get the main key insights from this Summary of Malcolm Gladwell's Bomber Mafia in 23 minutes or less.

A few key insights from Chapter 1:
#1

Carl L. Norden's legacy is largely unknown to the public, but his impact on World War II is undeniable. He was a Dutch-born inventor who worked with the US Navy to create the Norden bombsight, an early prototype that allowed planes to accurately drop bombs from high altitudes.

#2

Norden was a consummate perfectionist with his work, which meant he was also an absolute nightmare to his employees. He did not care about being rude, but only about doing things right. His nickname was Old Man Dynamite, mostly due to his highly explosive outbursts at work.

#3

Norden's bombsight is one of the most important inventions of the twentieth century. This list also includes vaccines, fertilizers, and the automobile, but the twentieth century is most dramatically defined by the two world wars. The devastation of World War I created the need for better war materials.

#4

Airplanes made their first major appearance in World War I, though they were extremely dangerous to fly. But the next generation of pilots sprouted the idea that future wars could be fought no longer in the trenches, but in the skies, where they could be ended quickly without the slaughter of the battlefield.