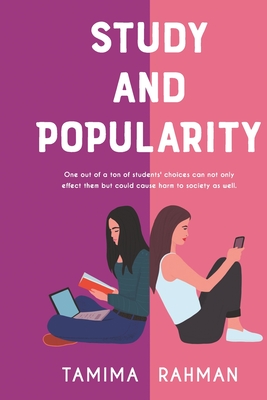 Study and Popularity: One out of a ton of students' choices can not only effect them but could also cause harm to society as well.
Paperback
Currently unavailable to order
ISBN13:
9798500957122
Publisher:
Independently Published
Published:
May 18 2021
Pages:
28
Weight:
0.11
Height:
0.06
Width:
5.98
Depth:
9.02
Language:
English
In Mugen high school, the population of students is divided into two groups: one with a mindset on working until the end of tests and other midterms and the other who slacks a lot and focuses on what's on the outside. Leaders of the groups are the Plectra sisters: the shy but smart Nancy, and the high and secretly optimistic Ashley.Though Nancy is used to how life is with their members and friends going their separate ways, she can sense more from her sister than socialization and the Media. After a disastrous week on regions, the school and community get drawn into a situation where Ashley and her group could possibly get expelled. Can Nancy and her friends save them before it's too late?