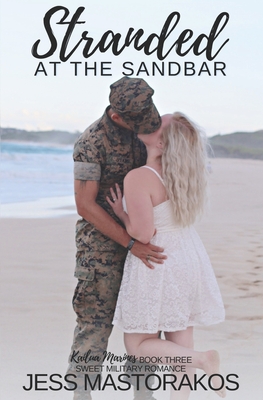 Stranded at the Sandbar: A Sweet, Castaway, Military Romance
Paperback
Series: Kailua Marines, Book 3
ISBN13:
9798521504626
Publisher:
Independently Published
Published:
Jun 16 2021
Pages:
286
Weight:
0.72
Height:
0.64
Width:
5.25
Depth:
8.00
Language:
English
People dream of being stranded in paradise... until it happens for real.
A few months ago, Chief Warrant Officer Tyler Stone would have loved the idea of being stranded on a deserted island with Kate. Until she ghosted him, he'd thought she was the one. Now she's back and wants to make amends, so against his better judgment, he invites her out for a day on the water. What could go wrong?
Kate Wilson is absolutely terrified of the ocean. So when Tyler invites her on his boat, her instincts tell her to run. But she'd kill for a chance to win him back. When the boat sinks and they wind up stranded, she knows they'll need to trust each other to survive. Stuck on a tiny island with nothing else to do, Kate hopes she can convince Tyler to give her a second chance. But with a deployment looming, can Tyler trust that she won't break his heart again while he's gone?