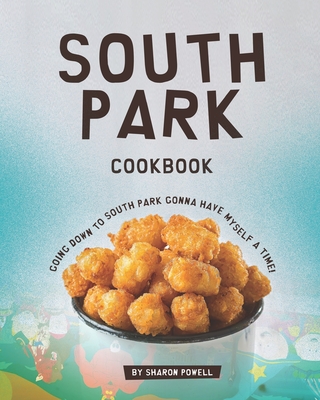 South Park Cookbook: Going down to South Park gonna have myself a time!
Paperback
Currently unavailable to order
ISBN13:
9798686752382
Publisher:
Independently Published
Published:
Sep 16 2020
Pages:
76
Weight:
0.50
Height:
0.20
Width:
7.99
Depth:
10.00
Language:
English
If you are unaware of Eric Cartman's shenanigans, then you are missing out on something big. Complete with adult themes, cringeworthy plots, and strange encounters, South Park is easily one of the most unique animated shows out there. Just a friendly reminder that this show is not for kids! Stan Marsh, Kyle Broflovski, Kenny McCormick, and Eric Cartman are four best friends who live in the fictional town of South Park. Their everyday lives are full of weird incidents like being kidnapped by aliens and discussing Star Wars with presidents. If you have been following the series, you might have noticed that food plays an important role in the show. Cartman is a foodie and loves to stuff his face with junk food. From pizzas to tacos to ice cream, he eats quite a lot of food on the show. He goes on to become a popular reviewer on Yelp and misuses his position by threatening to lower restaurant ratings if they do not cater to his whims and fancies. Well, that's Cartman for you and is the least evil thing that he does on the show. Then there is Stan's dad Randy Marsh, an expert home cook, who puts Chef Jerome McElroy to shame with his cooking skills. If you plan to host a South Park themed party and surprise guests, then you have come to the right place! This book puts together 30 recipes that are a part of the animated show and sure to make you chuckle as you read the storyline of each recipe. Your guests will have a great time trying out the food and reliving some of the most hilarious incidents from the show!
1 different editions
Also available