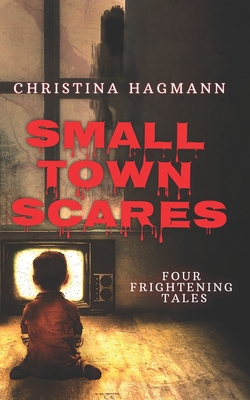 Small Town Scares: Four Frightening Tales
Paperback
ISBN13:
9798522332785
Publisher:
Independently Published
Published:
Jun 18 2021
Pages:
172
Weight:
0.39
Height:
0.37
Width:
5.00
Depth:
8.00
Language:
English
Monsters, Mystery, and Murder Plague The Small Town Folks In This Collection of Four Frightening and Strange Tales.

The Bad Trip
After picking up her troubled younger sister from the police station, Monica must brave the winter storm in order to make it back home to her husband and kids. But when mysterious orbs rain down from the sky, infesting the snowy backroads with alien cockroaches five feet long, the sisters must work together if they want to survive the bad trip.

The Weekenders
After a night of drinking, Tom and his childhood pals break into the lake house of one of the wealthy families that intrude upon Crystal Point in the summer. The strange object they steal ends up being more dangerous than they ever could have imagined.

Tick Tock
When I got back from the store, my hands were full as I pushed my way through the front door. The shades blocked out the daylight for Lucas's nap, so as I entered, I blinked, unable to see as my eyes adjusted. A hoarse, dry voice came from somewhere in the room.

Tick Tock goes the clock
'Til the morning when she walks.
Flying in the dark of night,
Salt her legs so she can't bite.

I moved to the counter to put the bags down, and I could see Nan crouched down by Lucas's travel crib. Nan had her hand on the baby's belly and whispered, Tick, Tock, as she began the rhyme again.

The Vesper Bells
From the tintinnabulation to the ominous toll, the use of bells can be traced back to the middle ages, but even before Christianity appeared, the bells were regarded as a musical instrument of the gods. Bells were much less common in contemporary times like the 1980s, which also happened to be Rosie Marks's formative years. But it wasn't the church bells that haunted Rosie Marks deep into her mid-twenties; it was the vague recollection of something terrible that happened to her shortly after her eleventh birthday. Something that came from the forest.