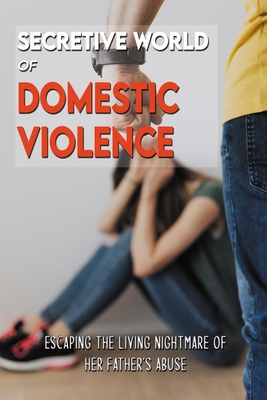 Secretive World of Domestic Violence: Escaping The Living Nightmare Of Her Father's Abuse: Domestic Violence Thrive In Silence
Paperback
Currently unavailable to order
ISBN13:
9798729459278
Publisher:
Independently Published
Published:
Mar 28 2021
Pages:
140
Weight:
0.47
Height:
0.33
Width:
5.98
Depth:
9.02
Language:
English
This is a true story about the author's personal life growing up. She writes about watching her mother and brother be abused by her father, as well as being abused herself. It is a very sad tale that helps to bring to light the reality of what children experience when they are born into domestic abuse in the house.
This book is a tangible reminder to all of us that domestic violence still happens and will continue to happen probably for endless reasons we still couldn't think of. And this book also makes me think of all those who still suffer from this kind of tragedy, especially now, during the quarantine. What life is like to those who have nothing to call home? What kind of life is waiting for those who do not want to stay home because it's so much safer outside? If we can think about them even for just one second, maybe we'll be relieved by the fact that at least our homes are safe. Despite the boredom. Despite the tiring work from home setup. Despite the endless whines of our children.
The book will give you more than just awareness--it gives you hope that no matter how dark the past is, it will be better if you remember to turn on the lights.