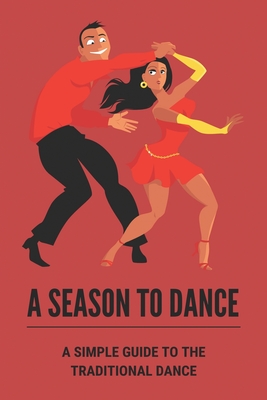 A Season To Dance: A Simple Guide To The Traditional Dance: Practise Dance Quickly
Paperback
Currently unavailable to order
ISBN13:
9798500689092
Publisher:
Independently Published
Published:
May 8 2021
Pages:
286
Weight:
0.93
Height:
0.64
Width:
5.98
Depth:
9.02
Language:
English
Do you ever watch someone dance and wonder how they come up with moves so easily? Dance is a form of expression, not a military drill, but great dancers often master a specific set of moves that they can fall back on again and again.
Everyone has a dream. A passion. You work hard, you get there. Right? But what if you don't get there? Despair? It happens... Then what? Give up? Try harder? What if all this time, you've been going after the wrong dreams? What if the best part of life hasn't even started? Ana Brassfield tries everything to be happy. An important career. A dream of dancing. A famous boyfriend. A move overseas. But all she experiences is a series of almost successes with a side of heartbreak. Then when she hits rock bottom, a stranger opens an unexpected door. Could she change her whole life? Should she? Or would this be another mistake in a life defined by rushed decisions and wrong turns?