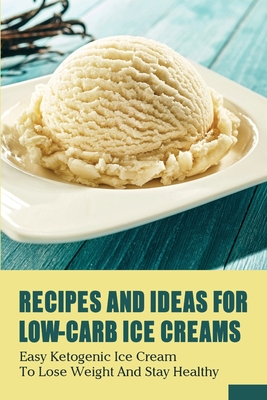 Recipes And Ideas For Low-Carb Ice Creams: Easy Ketogenic Ice Cream To Lose Weight And Stay Healthy: Low Carb Keto Ice Cream Recipe
Paperback
Currently unavailable to order
ISBN13:
9798519787628
Publisher:
Independently Published
Published:
Jun 13 2021
Pages:
162
Weight:
0.54
Height:
0.37
Width:
5.98
Depth:
9.02
Language:
English
Are You Looking For Tasty, Simple To Make Delicious Ketogenic Diet Ice Creams?
If you are, then this book is for you!
In this book, you will discover:
- Benefits of ketogenic diet
1 Weight loss
2 Blood sugar level stable
3 Increased Mental focus
4 Increase in energy
- COMPLETE DETAIL ON WHAT TO EAT: This book will give you complete detail on what you should eat and what you should not eat to stay in the state of Ketosis.
- KETOGENIC DIET MACROS: This book will give you a complete guide on what macronutrients you should take based on your body type and how many calories you need per day.
- KETO ICE CREAM RECIPES: This book contains cookbook for Keto, it has various types of different tasty dishes for food lovers that they can eat in Ketogenic diet.
- GETTING STARTED WITH KETOGENIC DIET: This book will teach you how to quickly reach Ketosis without wasting your time. Most people take months to reach Ketosis, but this book will give you scientific formula for achieving ketosis within a week.
- Myths and doubts: This book will clear all your doubts and myths related to Ketogenic diet.