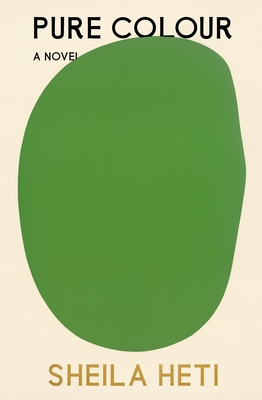 ISBN10:
0374603944
ISBN13:
9780374603946
Publisher:
Farrar Strauss & Giroux
Published:
Feb 15 2022
Pages:
224
Weight:
0.75
Height:
1.00
Width:
5.40
Depth:
8.40
Language:
English
Pure Colour is a moving and astonishing novel, as unique as each of Sheila Heti's books have been, but also transcendent in a new way: a work that illuminates a full spectrum of thought and feeling. It's about the world beyond this world; about God and critics and school and death and love and fathers and orphans and lamps.
Mira left home. Then she got a job at a lamp store. The lamp store sold Tiffany lamps, and other lamps made of coloured glass. Each lamp was extremely expensive. The least expensive one cost four hundred dollars. This was a month's salary for her. Every day, before they closed up for the night, Mira had to turn off every single lamp. This took about eleven minutes. Mostly she turned off lamps by pulling on little beaded cords. She had to be careful not to let the cord snap back and hit the bulb or the lamp. She had to pull the cords with a gentle sort of care. It was tedious work. Mira didn't have the morning shift. That person had to turn on the lamps. Their job was no better than hers.