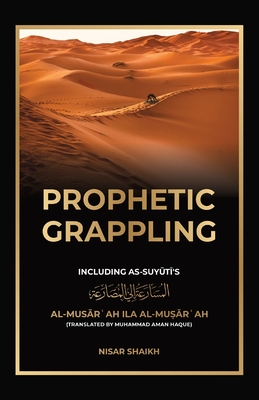 ISBN10:
191502515X
ISBN13:
9781915025159
Publisher:
Lightning Source Inc
Published:
Jan 20 2022
Pages:
162
Weight:
0.47
Height:
0.37
Width:
5.50
Depth:
8.50
Language:
English
He ﷺ said, Go and wrestle him. So, I took him down and thus he ﷺ thus permitted me to join the mission. - Samurah ibn Jundub (Companion of the Messenger of God ﷺ)
Sport has been a hallmark of every culture throughout history, and Islamic civilisation was no exception. At the time of the Messenger of God ﷺ, noble arts such as Archery, Swordsmanship, Equitation and Wrestling were the established sports of the day. But how were these sports practised and what purpose did they serve? What emphasis does Islam place on martial arts?
1 different editions
Also available