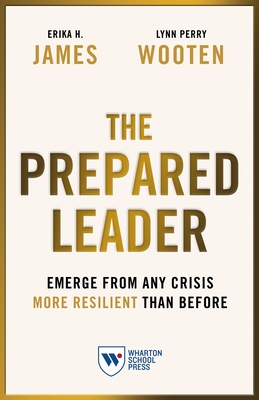 The Prepared Leader: Emerge from Any Crisis More Resilient Than Before
Paperback
Publisher Price: $18.99
ISBN10:
1613631634
ISBN13:
9781613631638
Publisher:
Wharton School Pr
Published:
Sep 20 2022
Pages:
170
Weight:
0.50
Height:
0.50
Width:
5.40
Depth:
8.40
Language:
English
The next crisis might be here now, or it might be around the corner. In The Prepared Leader: Emerge from Any Crisis More Resilient Than Before, two history-making experts in crisis leadership--James, dean of The Wharton School of the University of Pennsylvania, and Wooten, president of Simmons University--forcefully argue that the time to prepare is always.
In no other time in recent history have leaders in every industry and on every continent grappled with so many changes that have independently and simultaneously undermined their ability to lead.
The Prepared Leader
encapsulates more than two decades of the authors' research to convey how it has positioned them to navigate through the distinct challenges of today and tomorrow. Their insights have implications for every leader in every industry and every worker at every level. In their fast-reading and actionable book, James and Wooten provide tools and frameworks for addressing and learning from crises, and they provide insight into what you need to know to become a Prepared Leader, including:
The five phases of crisis management
and the skills you need for each phase. They examine how the National Basketball Association and its commissioner, Adam Silver, responded to the COVID-19 pandemic.
1 different editions
Also available