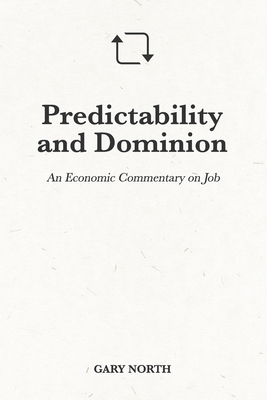 ISBN13:
9798500696830
Publisher:
Independently Published
Published:
May 8 2021
Pages:
174
Weight:
0.53
Height:
0.37
Width:
5.98
Depth:
9.02
Language:
English
Righteousness Produces Economic Growth.

The Book of Job is a book about bad things happening to good people. If God's promises are sure, how is it that Job got hammered?

Job begins with a peculiar story. God challenged Satan to consider His servant Job, how righteous he was. Satan, a strict utilitarian, answered along these lines: He's in it for the money. He gets favored. Remove the favors, and he will curse you. To which God said: He's all yours. That was Chapter 1. It happened again in Chapter 2.

Job was beaten down. He had lost everything except a wife who gave him bad advice. He asked the classic question: Why me?

Four comforters came to visit him, and three of them blamed his sin for his troubles. He defended himself because he had done nothing wrong; they said he had. These friends invoked God's predictability. Job responded that God was not predictable in his case.

The fourth comforter, a young man, had it right: Job did not have the right to call God into question. Then God appeared and reinforced what the young man had said. Then Job repented. Then he was blessed.

Problem: his 10 dead children remained dead. How can this be explained?

Here is the economic issue: The Mosaic law says that righteousness produces economic growth. Job was righteous, yet he lost. Is God's law trustworthy? Is God predictable? If he isn't, then how can there be Christian economics?

The main topics covered include: sanctions and predictability, the trustworthiness of the system of sanctions, the justice of God's sanctions, the sovereignty of God, and the response of God to Job's questions.

-----

This series, An Economic Commentary on the Bible, is published by Reconstructionist Radio, a producer and provider of Reformed (Postmillennial, Presuppositional, Covenantal, Calvinist, and Theonomic) Christian Reconstructionist podcasts, audiobooks, lectures, sermons, music, and other media. Content is made available from authors such as Gary North (Institute for Christian Economics, Point Five Press), David Chilton, R.J. Rushdoony (Chalcedon Foundation), Joel McDurmon, Phil Kayser (Biblical Blueprints), Greg Bahnsen (Covenant Media Foundation), Stephen Perks (Kuyper Foundation), Bojidar Marinov (Christendom Restored, Bulgarian Reformation), and many more.