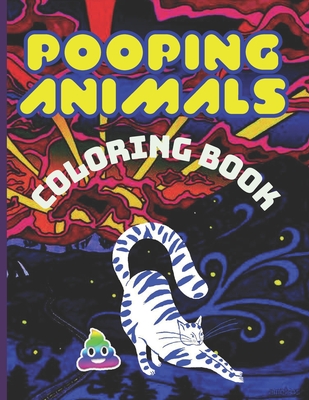 Pooping Animals Coloring Book: a funny coloring book for adults, over 50 pages filled of hight quality animals pooping colouring designs for adults &
Paperback
Currently unavailable to order
ISBN13:
9798591491574
Publisher:
Independently Published
Published:
Jan 7 2021
Pages:
104
Weight:
0.58
Height:
0.22
Width:
8.50
Depth:
11.02
Language:
English
GIFT IDEAS - COLOURING BOOKS FOR GROWN-UPS - HUMOROUS
Here I sit broken hearted, had to sh*t but only farted.
---The Honey Badger
Need a good laugh?! Then Pooping Animals is just what you need. Indulge your inner child as you color imaginative designs long held sacred by folks way more enlightened than you (but who probably also enjoyed a good poop joke). Are you on a path to peace and a tranquil connection to the universe, or are you just looking to color some pooping animals and relax after a long day? Good news: all the above is achievable with this coloring book.
Also in
Gifts & Stationery General