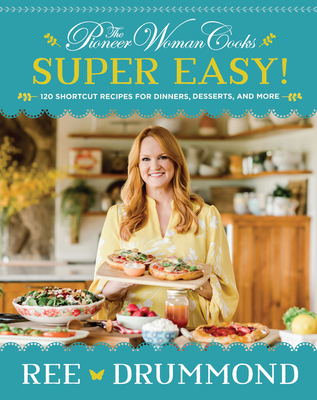 ISBN10:
0062962760
ISBN13:
9780062962768
Publisher:
William Morrow
Published:
Oct 19 2021
Pages:
384
Weight:
2.95
Height:
1.18
Width:
8.03
Depth:
10.08
Language:
English
#1 New York Times bestseller
Bring the family together--and take it easy on yourself!
Between my family, my website, my cookbooks, and my TV show, I make a lot of food around here! And as much as I've always loved cooking (and of course, eating!), it seems that more and more these days, I'm looking for ways to simplify my life in the kitchen. I find myself gravitating toward recipes that are delicious but don't require a lot of prep or fuss, because they free me up to have more time (and energy) for other areas of my life. This also makes cooking less of a chore and more of a pleasure--exactly what cooking should be!
Also in
Cookbooks General