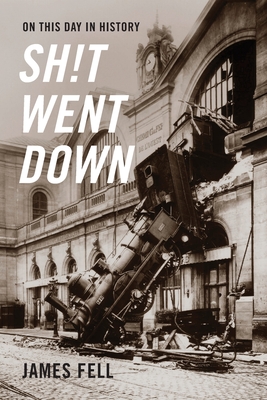 ISBN10:
177757420X
ISBN13:
9781777574208
Publisher:
Lightning Source Inc
Published:
Apr 17 2021
Pages:
394
Weight:
1.16
Height:
0.81
Width:
6.00
Depth:
9.00
Language:
English
Sh!t happens. Every day.
Mae West was sent to jail for corrupting the morals of youth with her first Broadway play. When participation in the Hitler Youth became mandatory in Germany, groups of teen pirates rebelled. Muhammad Ali refused to drop bombs and bullets on brown people in Vietnam. A dog sled relay carried life-saving medicine 674 miles through -50 temperatures to rescue children dying from diphtheria. The Dionne Quintuplets were stolen by the Canadian government and displayed like zoo animals for profit. Indian princess Noor Inayat Khan was one of the most successful spies against the Nazis in World War II. A children's television show called Caillou tortured parents for more than a decade . . .
1 different editions
Also available
Also in
General World History