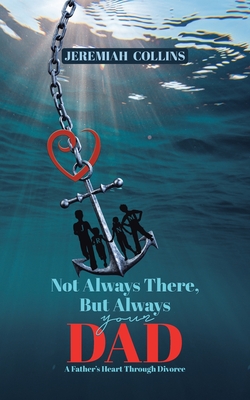 ISBN10:
0228839165
ISBN13:
9780228839163
Publisher:
Tellwell Talent
Published:
Jan 4 2021
Pages:
148
Weight:
0.34
Height:
0.32
Width:
5.00
Depth:
8.00
Language:
English
You can call on me, when the road seems too long,
My love will hold, I'll help you carry on,
I'll always be yours, unconditional love,
Is what you'll find when you come home.
Not Always There, but Always Your Dad chronicles the heart of a father going through divorce and the separation from his children. After having positioned his life as a father first and moving through the better part of a decade with an eye towards having his children build their floor upon his ceiling, dealing with a new reality of reduced access and custody proved to be heart-wrenching. This book was born out of that pain but written with an eye and focus towards love. With a core message of a father's unconditional love for his children permeating each chapter, this book affirms that no matter the circumstances, time or distance that may separate children from their father following divorce, love is still able to hold and anchor each impacted life through it all.
Also in
Religious Biographies