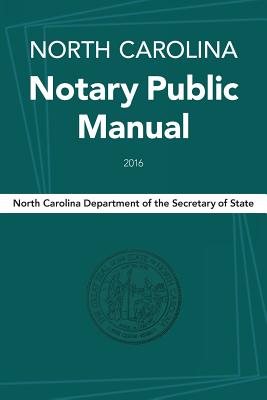 North Carolina Notary Public Manual, 2016
Paperback
ISBN10:
1560118512
ISBN13:
9781560118510
Publisher:
Unc School Of Government
Published:
Feb 26 2016
Pages:
176
Weight:
0.65
Height:
0.50
Width:
6.00
Depth:
8.90
Language:
English
The office of notary public has a long and proud history in our society. Their work is rarely glamorous, but it is so important that the highest courts in the nation routinely accept properly notarized documents as evidence in legal matters. In fact, the law governing notaries gives them the same mission as sworn law enforcement officers, to serve and protect.

This new 2016 edition of the North Carolina Notary Public Manual, prepared by the North Carolina Department of the Secretary of State, contains practical instruction, tips, and best practices, essential tools for North Carolina notaries public. It provides updated information including the North Carolina Administrative Code section for notaries that was not in the previous edition.

For already commissioned notaries, the book serves as a legally required replacement to the previous edition of the manual that notaries currently own.