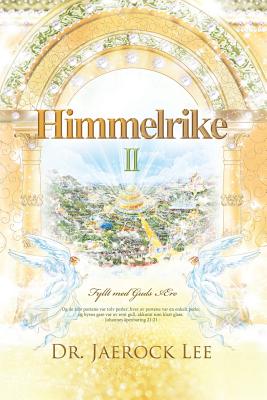 Himmelrike II: Heaven II (Norwegian Edition)Himmelrike II: Heaven II (Norwegian Edition)
Paperback
Publisher Price: $13.00
ISBN13:
9791126302628
Publisher:
Urim Pubn
Published:
Mar 28 2019
Pages:
234
Weight:
0.64
Height:
0.53
Width:
5.50
Depth:
8.25
Language:
Norwegian
Å be om at du kan bli Guds sanne barn og om å
kunne dele den virkelige kj rligheten i den evige
lykken og gleden i det nye Jerusalem, hvor det er
overflod av Guds kj rlighet...
Jeg gir all takknemligheten og ren til Gud Faderen, som
har helt klart og tydelig vist meg livet i himmelen, og velsignet
oss med å kunne utgi Himmelrike I: Så Klart og Vakkert som
Krystall, og nå Himmelrike II: Fyllt med Guds re.
Jeg hadde lengtet etter å finne ut om himmelrike i detaljer,
og fortsatte med å be og faste. Etter syv år, svarte Gud endelig
på mine b nner og i dag, avsl rer Han dypere hemmeligheter
angående det åndelige rike.