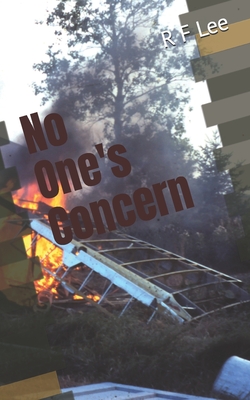 No One's Concern
Paperback
ISBN13:
9798519234054
Publisher:
Independently Published
Published:
Jun 15 2021
Pages:
308
Weight:
0.67
Height:
0.65
Width:
5.00
Depth:
8.00
Language:
English
Fear doesn't stop death. It stops life. Ann raised her four offspring exactly the same way, insisting that they face all the hardships that life could toss at them and never back down. Face fear, without flinching. It was the paucity of the family's everyday existence that would fortify them, shape them and force them to survive. Her mantra was more than tough love. It was a snarling, attack-the-world-before-it-attacks-you philosophy that the children could either adopt and embrace or from which they could flee. Garry, of all her kids, took her dictum to heart. After all, Ann's and her offspring's hearts were not likely to be used for other purposes. And Garry needed her approval, more than anything in his life. He feared losing it, with every thing he did and every breath he took.
His story is not unique, but his life is exceptional. A mechanical genius, a social eremite, Garry struggled to find his own way, but remained bound by the rules that Ann imposed, even in her death. He craved love and affection, yet fled from intimacy. Always struggling to succeed, always falling back as triumph seemed within reach, Garry lived the only way he could manage. It never was enough.

Also in
Biographies General